---
The first company in Romania to produce and market the Antigen self-test for the diagnosis of Covid-19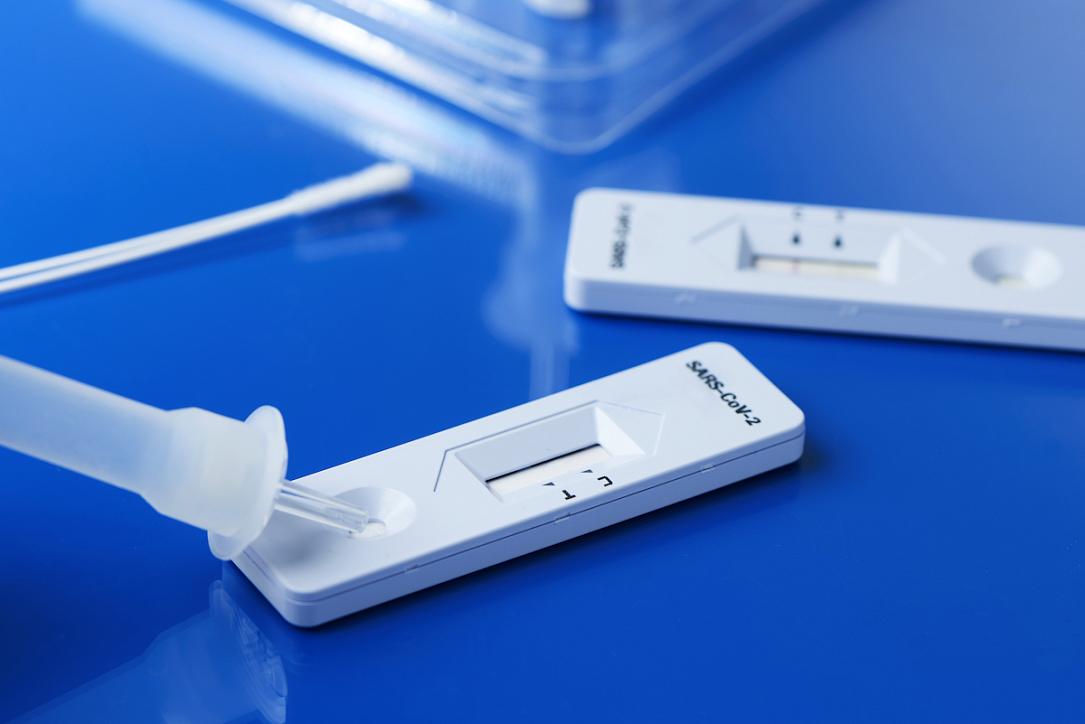 By Andra Beltz
The Covid-19 Antigen Self-Test, developed and marketed by DDS Diagnostic, is the only self-test in Romania for diagnosing Covid-19 officially validated by the National Agency for Medicines and Medical Devices for personal use, according to a company press release.
"DDS Diagnostic is, today, officially the first company in Romania to produce and market rapid tests for the diagnosis of Covid-19 certified by the National Agency for Medicines and Medical Devices for Self-Testing - personal use. The first Antigen Self-Tests in Romania for The diagnosis of SARS-CoV-2 is non-invasive, can be made at any time of the day, without medical supervision and has a very high accuracy ", it is mentioned in the press release.
Rapid testing remains the main method of limiting SARS-CoV-2 infections, with the choice of the rapid test being easy to use and with the highest accuracy being essential. The experience of DDS Diagnostic in the field of medical research and innovation in the diagnostic products sector is once again confirmed by the official accreditation and certification of its Covid-19 diagnostic products, it is also shown in the communiqué.
"The process of official certification of the rapid test produced by us as Self-Test was done in order to support and facilitate the mass testing process in Romania, as did other European countries, such as Germany, France, Austria, by validating the tests Self-testing allows the rapid release of many important areas of activity, such as education, culture, HoReCa, etc. The biggest advantage is that, through this product, testing is no longer conditioned by the presence of authorized medical staff, which allows simple, effective and widespread assessment of SARS-CoV-2 infections among students, HoReCa staff, and other socio-occupational categories blocked for more than a year by the pandemic, "said Dana Stan, founder and leader of the DDS Diagnostic research team.
The DDS Diagnostic Antigen self-tests, for detecting SARS-CoV-2 infection, have a number of advantages, such as: they allow personal use / self-harvesting without any risk; they are done without medical supervision; they are very easy and simple to use, being completely non-invasive; have an accuracy of over 98%; the sample can be taken at any time of the day, without prior preparation of the person being tested; the nasal sample is the most relevant for SARS CoV-2, as it is a respiratory virus.
DDS Diagnostic is the first company in Romania to produce and market this type of test, available for purchase by the general public, online and in pharmacy networks and partner stores.
|
|
|
|