---
11:15 AM
S&P to maintain unchanged Romania's sovereign rating to BBB-/A-3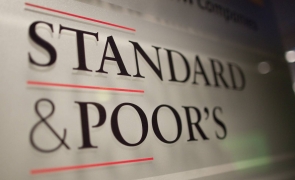 By Jerom Bolt
Standard & Poor's (S & P) confirmed ratings for the long-term and short-term debt in local currency and currency of Romania to "BBB minus / A-3", the associated perspective being announced in two weeks, the agency said in a statement .
Romania's ratings continue to be supported by the moderate level of its external and public private debt and strong growth prospects. In S & P's view, Romania's institutional effectiveness remains weak, however, which constrains ratings.
Although Romania continues to benefit from strong fiscal and external reserves, the agency believes that the significant deepening of fiscal and external deficits could in time affect these buffers, and Romania's economy would become more vulnerable to slowing growth.
"Romania has called for a call to the S & P Global Ratings decision on prospects, and S & P Global Ratings has determined that the conditions for such an appeal are met in accordance with its policies and procedures." Consequently, we will deviate from our 2019 calendar for the region EMEA to solve the call We want to solve in two weeks, "the agency adds.
In the previous August 2018 review, S & P criticized, among other things, the fiscal policy stance on short-term consumption, the policy of raising wages and pensions, neglecting investment in infrastructure and education reforms.
:
|
|
|